Skip Main Content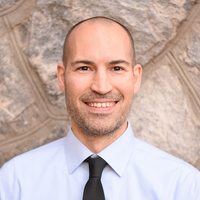 Ken Lang, PA
ROLE:
Physician Assistant
SPECIALTIES:
LANGUAGES:
WE CARE ABOUT YOUR FEEDBACK!
Please take a moment and let us know how your experience was.
REVIEW US
Meet Ken Lang, PA
Ken Lang, PA-C, completed his Bachelor of Science in Psychology and Bachelor of Arts in
Economics at Illinois State University. He earned his Master of Science in Physician Assistant
Studies degree at Augusta University. He is credentialed by the National Commission for
Certification of Physician Assistants and licensed to practice in the state of Georgia by the
Georgia Composite Medical Board.
With his diverse experiences mentoring college students, designing emotional debriefs for
expatriate families returning to the US, and caring for seniors in an assisted living facility, Ken
has seen how mental health affects the entire lifespan. He also learned to employ the power of
a listening ear and an empathetic heart in each of those settings. He knows the great impact
that comes from feeling heard and understood. Ken strives for that outcome with every patient
encounter. He believes truly effective patient care is tailored to each patient and involves the
provider and patient making decisions together as a team.
Education
Augusta University

Illinois State University

Illinois State University
Work Experiences
Physician Assistant

2022 - Present

Certified Nurse Assistant

2018 - 2020

International Staff Director – Southeast Region

2012 - 2017

National Director of Sending and Recruiting

2009 - 2012

Central Illinois Director

2005 - 2009

Campus Staff – Central Illinois Campuses

2001 - 2005
Awards
John Palmer Professionalism Award

Augusta University PA Program

2022

Values Week Award for Excellence

2021

Cum Laude Graduate

Illinois State University

2000

Chapter Vice President

Psi Chi Honors Society Illinois State University

1999

Chapter President

Campus Crusade for Christ Illinois State University

1998
Thank you for subscribing!
You will receive important news and updates from our practice directly to your inbox.
Thanks!